Pillans Point School welcomes International students as part of our school community. International students broaden the horizons of our domestic students by allowing them to experience other cultures therefore promoting an awareness of cultural diversity and an acceptance of communication in our global world.
International students are placed in mainstream classes across Years 1 to 6 appropriate to their current learning level and will learn alongside New Zealand students of similar age. We provide English as a Second Language (ESOL) teaching in small groups. Every International Student will receive four 40 minute ESOL lessons during class time each week.
Facilities at Pillans Point School include:
A well resourced library, a large playground, large playing fields, an astroturf playing court, a full size cricket wicket, school hall and kitchen, a 25m swimming pool, a wide range of ICT equipment available for classroom use (Apple Mac and PC based) and a wireless network throughout the whole school.
Extra Curricular features of the school:
Student Librarians, House groups and House Leaders, Kapa Haka Group, Choir, Music Lessons, After School Care (SKIDS) Programme and various sporting activities and school sports teams.
Programmes and Support:
English as a second language (ESOL) learning support programmes, Adventure Time, Gifted and Talented programme, extensive learning support programmes, specialist music teacher for all year groups, swimming programme, Life Education programme, Perceptual Motor Programme (PMP), Outdoor Education opportunities and school camps.
To find out what our current International Students are up to at Pillans Point School, please go to:
https://www.facebook.com/ppsinternationalstudents/
Prime Condition of Enrolment
In accordance with the Education (Pastoral Care of International Students) Code of Practice 2016, Pillans Point School requires that all long term (studying for one term or more) International Students live with their parent/s or a legal guardian.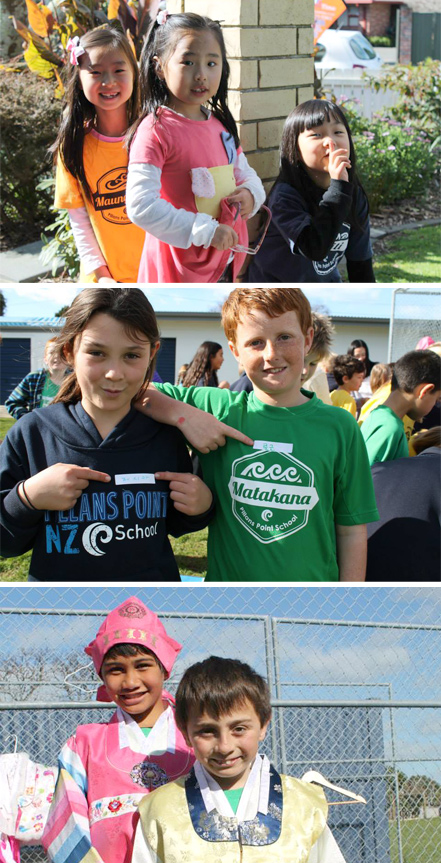 Application Process
Complete the International Student Application for Enrolment form.
1. For a child entering New Zealand for the first time please submit:
an Enrolment Form which includes any relevant health or behavioural information about the student
a photocopy of the student's passport
a copy of the student's birth certificate
certified school reports, references and certificates from their current school
Verification of address, accommodation and parents' details (a birth certificate in English will be required)
proof of when and how you plan to leave New Zealand i.e: travel tickets out of New Zealand or evidence that you have enough money held in New Zealand that is additional to the costs you'll need for your living expenses.
For a child enrolling from another school
To transfer to Pillans Point School from another school please submit:
a letter from a parent authorising the transfer.
a copy of the child's student visa that states Pillans Point School as the provider.
previous school records such as formal school reports.
a written letter that states that Pillans Point School has permission to contact their previous school (this conforms with the Privacy Act).
2. Send the completed enrolment form and documents as stated above to Pillans Point School.
3. On receiving these documents Pillans Point School will issue you with an invoice for International Fees.
4. Once the fees have been paid, a receipt and Offer of Placement will be issued. You will then be able to apply for a student visa. Send a copy of both the student visa and the medical insurance documentation to Pillans Point School.
5. Enrolment will be confirmed by email. An introductory appointment will be made for you with the Principal and the International Student Manager on your arrival in Tauranga.
Fees and Associated Costs
Tuition Fees (payable in advance)
There is a first-time registration fee of $500 which is non-refundable.
The full fee for tuition for 2020 for students in Year 1-6 is $12,250 including GST for four school terms. This money is payable in advance.
Total fees for a full school year at Pillans Point School are $12,750.00 NZD.
The tuition fee includes the following:
General tuition (using the New Zealand Curriculum)
ESOL programme (small group ESOL lessons four times a week)
Stationery
Annual school activity fee.
Additional Compulsory Costs
There are other additional compulsory costs to cover compulsory activities such as class trips, outdoor education programmes and school camps. These costs will vary according to the year group the student is in. All additional compulsory costs need to be paid prior to the commencement of the school activity.
School Uniform
Pillans Point School has a compulsory school uniform. The purchase of this uniform will be an additional compulsory cost.
Students may also choose to take part in extracurricular activities such as joining a sports team or having music lessons. These are not compulsory activities but there will be a cost involved.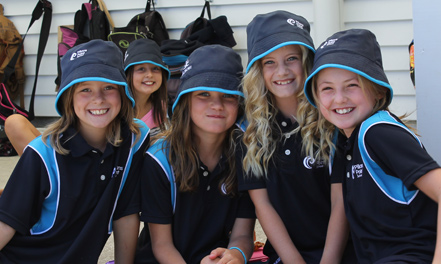 General Information
Education (Pastoral Care of International Students) Code of Practice 2016
Pillans Point School has been accepted as a signatory and has agreed to observe and be bound by the Education (Pastoral Care of International Students) Code of Practice 2016. Copies of the Code are available on request from the School, from the New Zealand Qualifications Authority (NZQA) in a variety of languages http://www.nzqa.govt.nz/providers-partners/education-code-of-practice/code-of-practice-resources-languages/ or the New Zealand Legislation Website http://www.legislation.govt.nz/regulation/public/2016/0057/
latest/DLM6748147.html
Eligibility for Health Services
International students are not entitled to publicly funded health services while in New Zealand unless they are:
A resident or citizen of Australia; or
A national of the United Kingdom in New Zealand; or
Is the holder of a temporary permit that is valid for two years or more
If you do not belong to one of these categories and you receive medical treatment during your visit, you will be liable for the full costs of that treatment. Full details on entitlements to public-funded health services are available through the Ministry of Health, and can be viewed on their website at http://www.moh.govt.nz
Accident Insurance
The Accident Compensation Corporation provides accident insurance for all New Zealand citizens, residents and temporary visitors to New Zealand, but you may still be liable for all other medical and related costs. Further information can be viewed on the ACC website at https://www.acc.co.nz/
Medical and Travel Insurance
International students must have appropriate and current medical and travel insurance while in New Zealand. This policy must cover the student for the entire duration of the planned period of study.
Visa Requirements
All students are required to have a current student visa to be enrolled at Pillans Point School. Full details of visa and permit requirements, advice on rights to employment in New Zealand while studying and reporting requirements are available through the New Zealand Immigration Service and can be viewed on their website at http://www.immigration.govt.nz.
Conditions of Acceptance
Pillans Point School is able to offer placements for a number of International Students preferably to a maximum of one per class. Each enrolment application will be considered on an individual basis, taking into account the school's existing student demand, class sizes and available resources.
For the duration of their enrolment, all International students must live with their parents, have proof of a valid student visa and have proof of travel and medical insurance.
Students must observe the conditions of their visa. If a student breaks the terms of the visa, Pillans Point School has an obligation to report this to the New Zealand Immigration Service.
The student and/or parents will provide academic, medical and other information that is relevant to the wellbeing and class placement of the student. All information given prior to the student starting at Pillans Point School regarding class placement is provisional. The school reserves the right to adjust placements and individual programmes at any time if it is in the student's interests to do so.
The student will attend the school on all occasions when it is open unless prevented by illness or other urgent cause.
Students and parents must abide by the school guidelines regarding behaviour and conduct that apply to all students.
Students must observe the laws of New Zealand.
Students must have Travel and Medical Insurance.
No specified level of English applies.
An enrolment form must be completed for every student, and it must be signed by a parent.
Students will only be accepted if there is deemed to be space at the year level concerned and at the discretion of the Principal.
Parents must inform the school of their address, telephone number, fax number and email address (whichever applies) and will advise the school of any changes with these throughout the duration of the study period.
Pillans Point School may choose not to enrol an International student who has additional needs if they are unable to provide the support that is deemed necessary for the student by health professionals such as physical or psychological clinicians. This will come down to a decision from the Principal and the Board of Trustees.
If a parent wants Pillans Point School to enrol their student as an International student with special needs but they do not meet the ASH requirements and are therefore not eligible for ORRS funding then Pillans Point School will seek their own professional advice and where necessary refer to the Human Rights Commission to consider.
Student Withdrawal - Student Termination
If a student chooses to withdraw, Pillans Point School must be notified in writing by the parents prior to the student's last day, giving the date of the final day of attendance and the reason for leaving.
Pillans Point School may terminate the agreement in the following circumstances:
The student ceases to live with his/her parents.
False documentation.
Fees not paid in advance.
Expiry of required immigration status.
Breach of school guidelines for behavior, conduct or attendance.
For any student withdrawal or termination, Pillans Point School will notify Immigration Service. The Refund Procedure for International Students shall apply.
Refund Conditions and Procedures
As fees are payable in advance refunds may only be granted at the discretion of the Board of Trustees in exceptional circumstances.
If a student withdraws from his/her course of study, he/she may be eligible for a refund of tuition fees. The following procedures and guidelines would apply:
Parents must apply in writing to the Principal setting out the special circumstances of the claim within one month of the last day of attendance. A medical certificate must be received by the Board of Trustees if health is the reason for termination of the tuition agreement.
If the application is made before the start of the course (one year of schooling), fees will be refunded less the administration charge of $285 NZD.
If the application is made after the start of the course, but before the second half of a course, fees will be refunded less:

The administration charge of $285 NZD.
Costs to the school already incurred for tuition.
Components of the fee already committed for the duration of the course.
The proportion of the Government Levy the school is required to pay.
Any other costs already incurred.

If the application is made after the second half of a course there will be no refund except under exceptional circumstances. This will be determined by the Board of Trustees.
If an international fee-paying family gains their residency or a work permit during the course of study, you will be be eligible for free education in New Zealand and will be eligible for a refund of the unused portion of the prepaid fees. Residency or work visa documentation must be provided within 14 days of it being granted.

Pillans Point School will make no refund:
When a student has been stood-down, suspended or excluded.
Where a student wishes to transfer to another school.
Where a student returns home for any reason other than serious illness or death of a close family member.
If the enrolment application is found to be inaccurate in any way and the contract is terminated.
In any dispute regarding the above, the decision of the Pillans Point School Board of Trustees is final.
Fee Protection
International students have an insurance cover approved by the school. This ensures that the student fees can be refunded if the School becomes unable to deliver courses to International students.
Pillans Point School has an 'open door' policy for all students and families.
If you have any queries or concerns at any time throughout the duration of your stay, please talk to the classroom teacher or the International Student Manager.
We look forward to welcoming you to our school.
Contacts
Contacts for International Students
Position:
Principal in Charge of International Students.
Position:
International Student Manager 24 Hour contact