Sport
Pillans Point places a strong emphasis on physical education and physical activity. There are many opportunities for children to engage in both curriculum based and extra-curricular activities. Sports teams that play in competitions outside of school hours include netball, miniball, basketball, hockey, volleyball, cricket, kiwitag and rippa rugby.
During term time we usualy have one main sports events per term. These include Splash n Dash, Triathlon, Swimming Sports, Cross Country and Athletics. Parents are welcome to attend these events with us. We ask that children wear their house tee shirts on any day they are competing in a school or team sports event.
Inter-school sporting opportunities usually occur from Year 4 up and include swimming, cross-country, athletics, gymnastics, rugby, hockey, netball, cricket and miniball.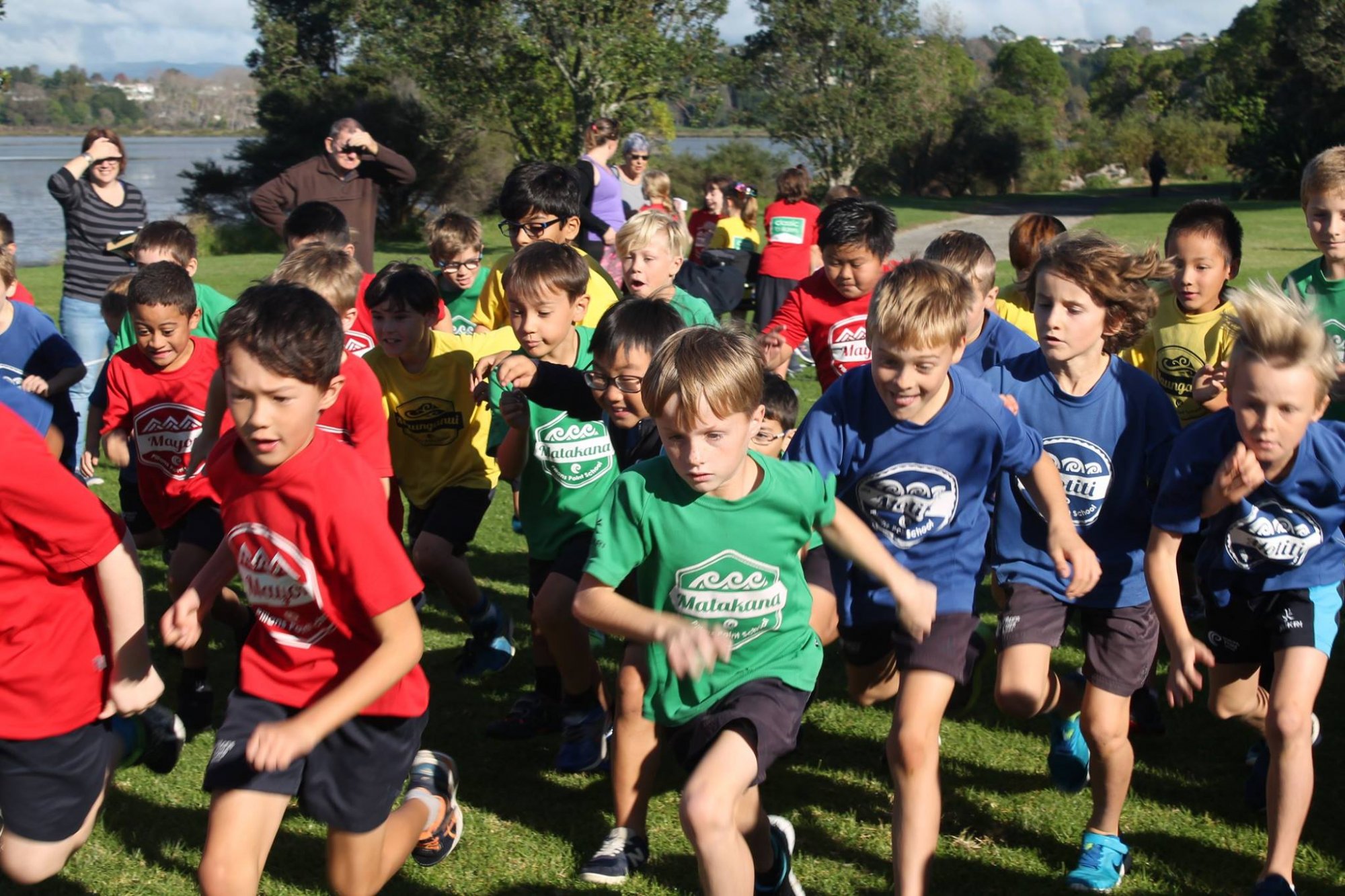 Extra Curricular Sport
Extra Curricular Sports are offered during term time, in after school or weekend competitions. There is usually an additional cost to participate in these sports. Costs depend on the local governing body of the sport and is often associated with the cost of venues such as Trustpower Stadium.
Summer sports offered at PPS are outlined on this table.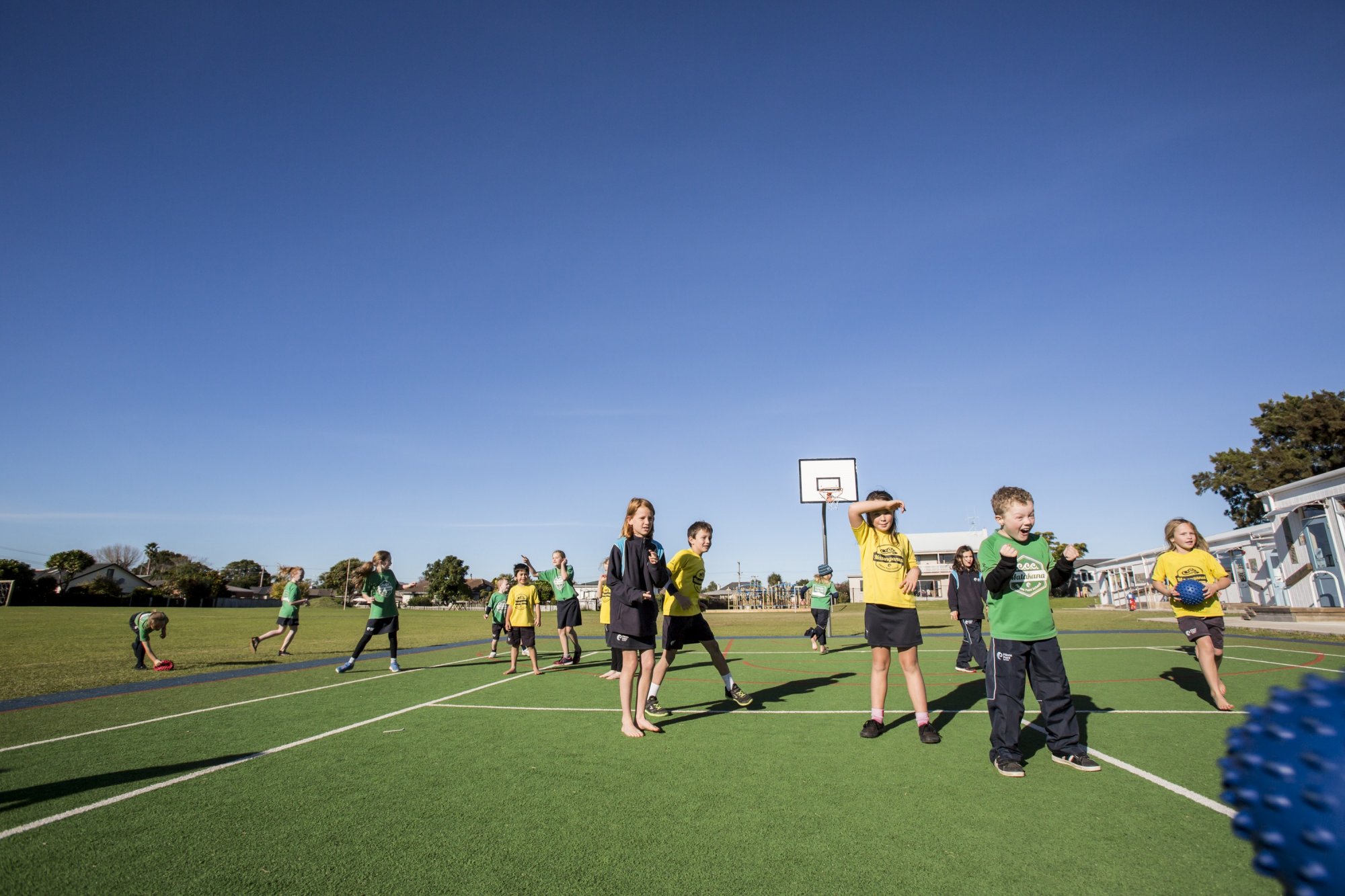 **Cricket will no longer be offered as a PPS sport, it will be run through the local clubs Albion (Fergusson Park) and Tauranga Cadets (Tauranga Domain). Please see links below for more information.
Tauranga Cadets: https://occcmembersportal.co.nz/
Albion: www.albionjuniorcricket.nz
Registrations for Term 4 2023 are now OPEN!
Day sport is played:
Friday afternoon/evenings
Venue:
QEYC/Memorial Hall
Day sport is played:
Tuesday afternoons
Venue:
Fergusson Park, Matua
Day sport is played:
Tuesday afternoon/evenings
Day sport is played:
Monday afternoons / evenings
Venue:
Mitchell Park, Seymour Place, Otumoetai
EXTRA-CURRICULAR SPORT
Statement of Intent for Children in Sport
At Pillans Point School relationships are at our core. Extra-Curricular sports should be inclusive; fun and relationship building.
Participating in Extracurricular Sports at PPS is about HAVING FUN and PLAYING WITH FRIENDS.
WE DO:
Form teams based on:

review of previous terms'/years' teams
years / grades as per the codes' specifications, rules and requirements
logistical issues i.e. transport/carpooling to allow ALL kids that want to play the chance to do so
review of previous/current coaches' feedback to the Sports Coordinator; with final decisions being made by the Sports Coordinator and Principal.

Embrace and encourage all players in the team. Respecting, valuing and embracing all strengths and weaknesses.
Focus on having FUN, participation, growing as a team and NOT only on winning.
Provide equal opportunities to all children, regardless of skill level.
Build positive relationships within and across teams.
Show respect and support to all referees and umpires
Follow the PPS Extra-Curricular Sports Code of Conduct (see below)
WE DO NOT:
Hold trials prior to forming teams
Make kids feel they are "not good enough" to play in a team
Give more game time to, or overplay, talented players
Put down, ridicule or make any players feel inferior
Turn players away when there are spaces available within a team.
Code of Conduct
Players
I will:
Always play by the rules
Play fair at all times and display good sportsmanship
Co-operate and show respect towards my coach, manager and team mates
Treat all players as I like to be treated. I will not bully or take unfair advantage of another competitor
Respect the rights, dignity and worth of all participants, regardless of their gender, ability, cultural background or religion
Display self control at all times i.e. never argue with an umpire/referee. If I disagree with a decision made I am to inform the umpire/referee, coach, manager or an official at half-time or after the game so the necessary action can be taken
Control my temper. I understand that verbal or physical abuse of officials or other players will not be tolerated
Always attend training sessions unless there is a reasonable excuse. Regular non-attendance may result in limited game time.
Arrive at games with the correct gear i.e. mouthguards, shin pads etc and make sure I am dressed appropriately for the sport
Coaches
I will:
Remember that players participate for enjoyment, winning is only part of the fun
Encourage children in their efforts.
Always be positive and never ridicule or yell at players for making a mistake or not winning
Be reasonable in demands on players' time, energy and enthusiasm
Give all players equal attention and opportunities. Avoid overplaying the talented players
Set good examples, never shout, argue or swear at your team or the opposition
Respect referees/umpires decisions
Ensure players know the rules and encourage them to play by them
Encourage good sportsmanship, shaking hands at the end of game - win or lose
Parents/Caregivers/Supporters
I agree to:
Support and encourage all children to play by the rules and respect the officials' and coaches' decisions
Always give positive comments that motivate and encourage continued effort, and never ridicule or shout at players
Show appreciation to those people who volunteer their time so my child can play sport
Never place pressure on my child to play or perform
Make an effort to understand the rules of the game
Never use bad language, or harass players, coaches, officials or other spectators
Never arrive at the venue intoxicated
Not pressure my child in any way, I know that this is their game and not mine
Understand that the coach is not responsible for my child/ren. If I cannot be at a practice or a game I will make sure the coach is aware, and put the necessary transport plans in place.